AOGPE Founding Fellows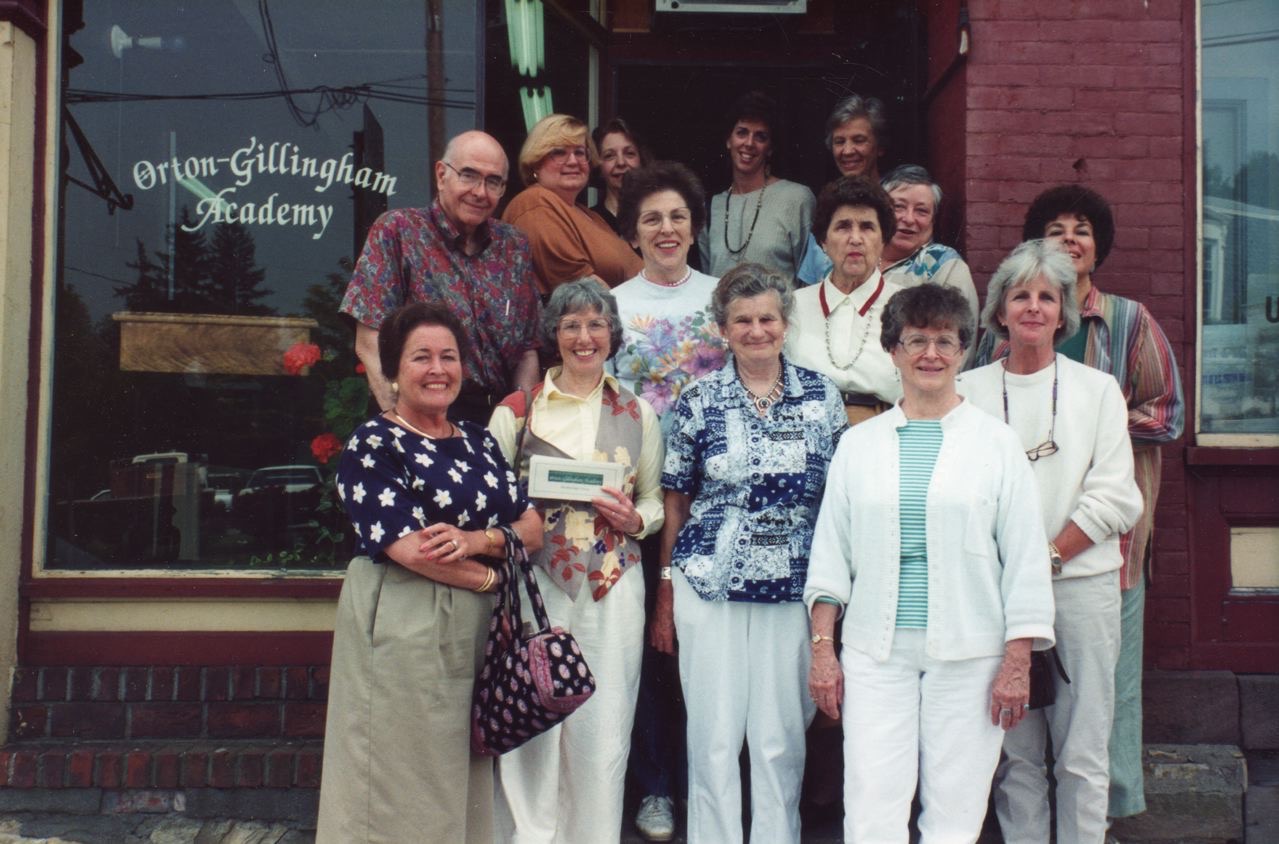 Founding Fellows standing in front of the first Academy Office in Amenia, NY (1995)
Pictured above
Top row: Amy Bailin, Kay Howell, Barbara Wilson, Angie Wilkins
Middle Row: John Howell, Alice Koontz, Lucia Karnes, Jean Foss, Marcia Mann
Bottom Row: Phyllis Meisel, Helaine Schupack, Diana King, Dorothy Whitehead, Sharon O'C. Rome
Not pictured: Roger Saunders, Arlene Sonday
AOGPE's Origins
Planning for the Academy of Orton-Gillingham Practitioners and Educators began in 1991 as a response to discussions initiated by the Orton Dyslexia Society (International Dyslexia Association). Those engaged in the planning and the implementation of the Academy were a group of dedicated and distinguished
Orton-Gillingham teachers and educators from throughout the United States concerned with how better to serve individuals with dyslexia, fellow professionals, and the public interest. The Academy began formal operations in 1995. It is governed by a Board of Trustees elected from the Academy's Fellows. The objectives and tasks of the organization are accomplished by working committees composed of Trustees and other dedicated members of the Academy.
Currently, the Academy has over 1,700 national and international members who have met its standards.